Read by Jodi Burgess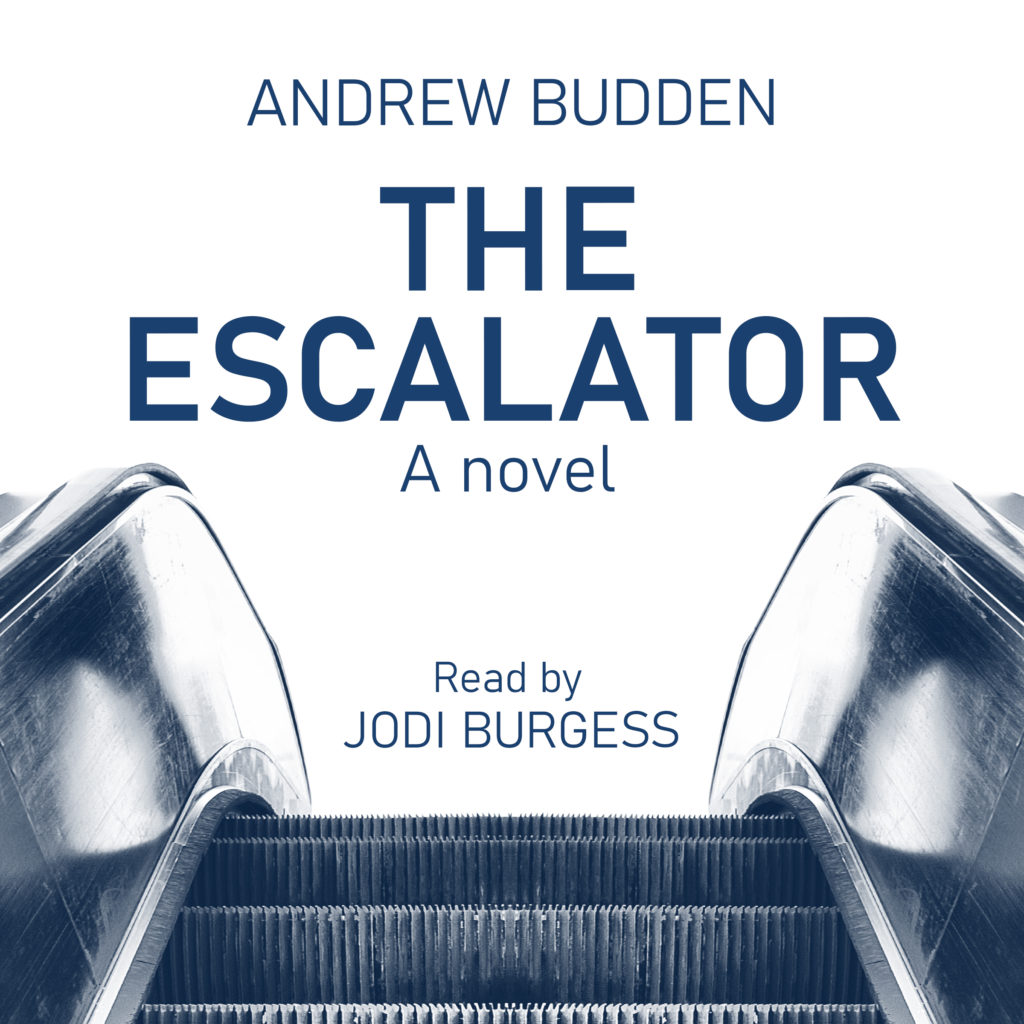 A sample from the audiobook of The Escalator, read by Jodi Burgess. This extract is at the start of Chapter 19 from the viewpoint first of Lois, then of her mother Cas, and finally of William, Lois' father and Cas' husband.
Reader of The Escalator Audiobook:
Jodi Burgess – the voice behind the book!
Jodi trained as an actor at Rose Bruford, Sidcup, and has since worked as a producer, writer and director for London theatres since 2016. She is also a qualified arts therapist which lends a creative, emphatic approach to her work as a narrator. Jodi is thrilled to provide narration to Andrew's intricate and intelligent The Escalator.
Places to find The Escalator audiobook
Binge Books | Libro.fm | Storytel | Scribd | Kobo | Google Play | Barnes & Noble (NOOK Audiobooks) | Audiobooks.com | Books-a-Million (BAM!) | Booktopia | Chirp | eStories | Spotify | OverDrive | Audiobooks.net | Downpour |
The link below also shows some ways to buy an audiobook of The Escalator:
Audiobook Runtime: 08:25:51