In The Escalator, after William's death, his wife, Cas, grieves at the seaside, moving from cityscape to seascape
Transcript of the video taken from The Escalator
William was dead and Cas had moved south from Birmingham to the sea. It was a seedy place with a Tesco neon sign visible from the Victorian terrace but with a sea view over the mostly new town.
….
The sea was far out and calm. Like a curtain drawn back, it revealed the wide beach, water saturated in patches, with a hint of purple; the beach appeared to stretch all the way to the headland.
….
Looking through the high window of this Victorian terraced flat was not the same as looking at a painting because the view always altered. It was more like video art, listening to music or reading a book.
….
With the sea far out and the wide sand seeming to stretch all the way to the headland, the estuary was barely discernible. William might have made the point – how obsessive he was about certain ideas! – that it was there nevertheless and that she should not venture onto the mudflats to be swallowed by quicksand. He had always cared for her. The rocks in front of the sand were more grey than black and the burrows a dappled yellow, green and brown, picking up the colours of the headland.
….
The sun bathed the headland and the burrows, finding an amber flapjack brown in each, and glowing at the sea's edge. Gradations of red and green stretched out to sea, or was this only in her feverish mind's eye?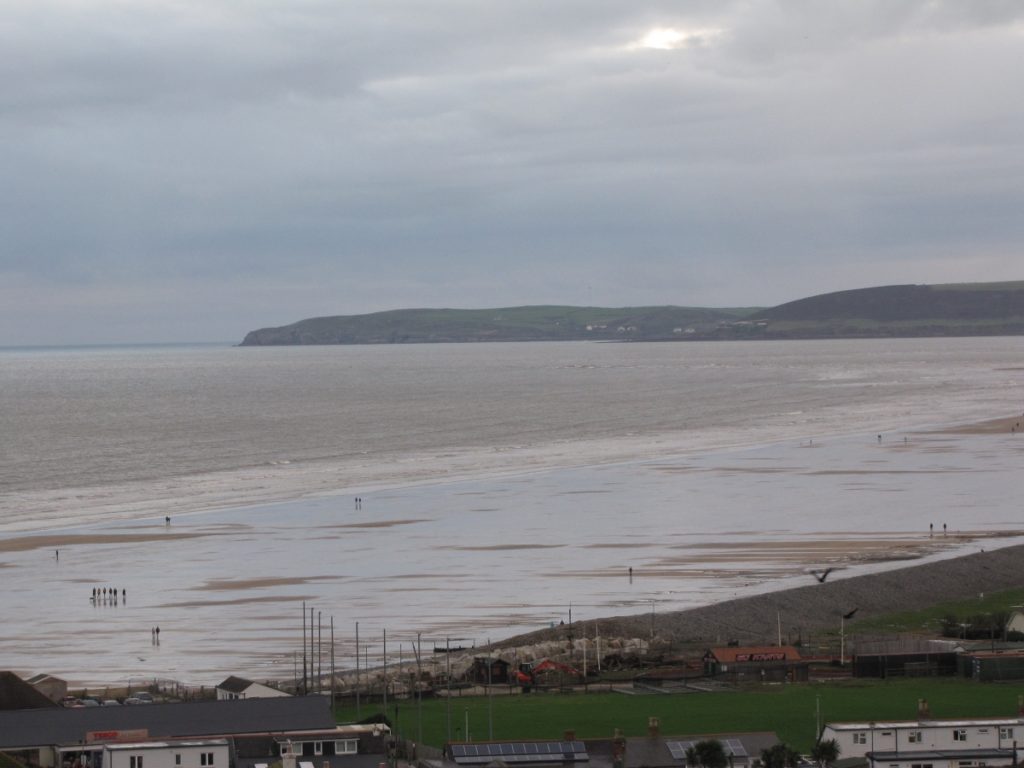 By contrast, a short video from the novel set in Birmingham City Centre.
To read, or listen to, The Escalator:
Order your copy now from a supplier of your choice?